The first "virtual hospital" is taking shape!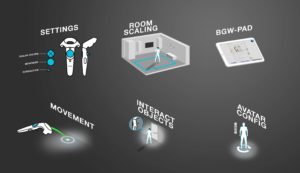 A real milestone for the development of Virtual Reality in occupational health and safety!
After an intensive development and beta phase, the project "BGW – the virtual crane building" is now being implemented in stages. The first project phase has started, the conceptual design is refined before it goes into production in April. A multidisciplinary and international team of content experts and programmers in Hamburg and Paris are working hard to implement this ambitious project.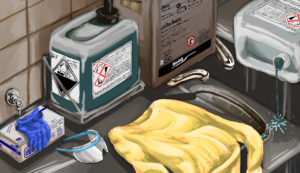 In this project VR can show all that we want to achieve with the medium, is pleased Jan Schröder, founder of showpixelVR. VR wants real-life, digital worlds of experience in order to make ideas comprehensible, processes and products understandable or to create spaces that can be experienced interactively. The' safe hospital' is outstanding as a case in point, because everyday, nursing hospital situations can be learnt in VR in a playful way and training courses can be internalized here without the participants having to expose themselves to real dangers,"adds Frank Laurich, expert for industry and services at showpixelVR. The pilot is not only a real VR beacon in occupational health and safety, but also enables sustainable learning for the customer and the team of developers.
The Berufsgenossenschaft für Gesundheitsdienst und Wohlfahrtspflege (BGW) is the statutory accident insurance company for non-governmental health and welfare institutions. The prevention of accidents at work, occupational diseases and work-related health hazards is the primary task. In the event of a claim, the BGW guarantees optimal medical treatment and appropriate compensation and ensures that insured persons can participate in the professional and social life again.
For further information on BGW see: www.bgw-online.de